Curtain Wall Aluminum Veneer Decoration Jining Olympic Sports Center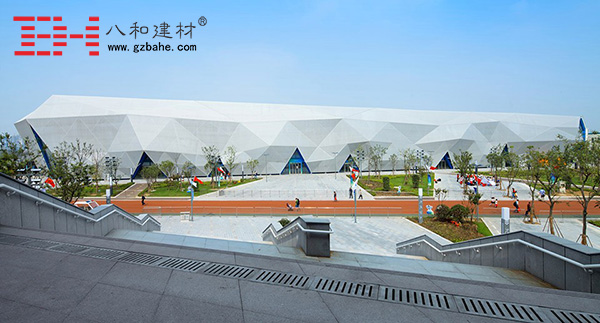 The design of the main stadium of Jining Olympic Sports Center needs to be coordinated with it and highlight new ideas. In the overall design, the three major venues (integrated gymnasium, swimming and diving hall, shooting hall) are arranged radially around the main stadium. The façades of the venues are all gem-shaped gemstones, which are unified and have different personalities. The façade modeling logic of the main stadium folding surface.
The steel structure shell of the Jining Olympic Sports Center building is separated from the main internal use space. On the one hand, it ensures the integrity and layout of the internal functional area; on the other hand, the space between the two is used to form an "ecological cavity" and organize the public. Landscape space, favorable ventilation and indoor temperature control. The equipment room and equipment floor are hidden under the outer casing to ensure the integrity of the external image. The "squamous" outer shell of the building is made up of glazed windows and red metal plates, creating a virtual contrast. Some of the metal plates are turned up like scales, projecting a variety of light and shadow effects indoors.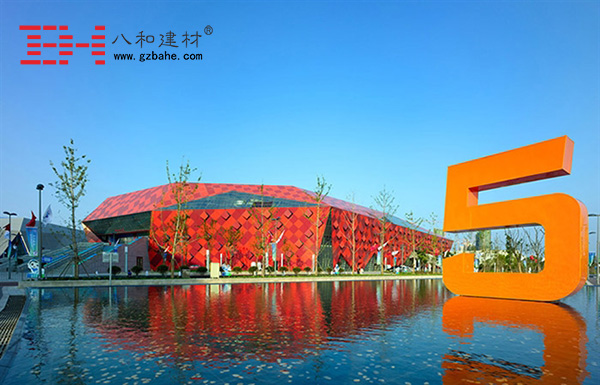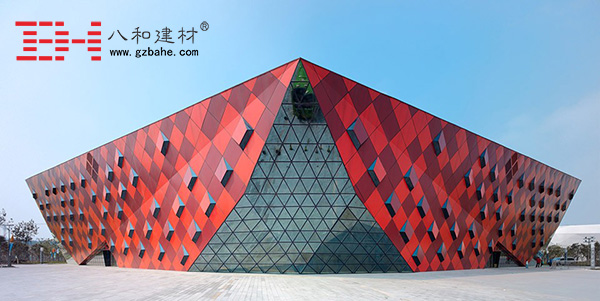 The surface of the curtain wall aluminum veneer is generally chromed and then sprayed. Curtain wall aluminum veneer spraying is generally divided into two coats, three coats or four coats. Fluorocarbon coating has excellent corrosion resistance and weather resistance, can resist acid rain, salt spray and various air pollutants, has excellent cold and heat resistance, can resist strong ultraviolet radiation, and can maintain no fading and no powder for a long time. ,long lasting.
We use the world-renowned fluorocarbon coatings manufacturer PPG, the Netherlands Akzo and other companies of high-quality fluorocarbon coatings, a wide range of colors, customers can directly choose according to the swatches provided by the manufacturers or provide color samples.