Wood Color Aluminum Baffle Ceiling Tiles Decoration Australian Mr Simple Store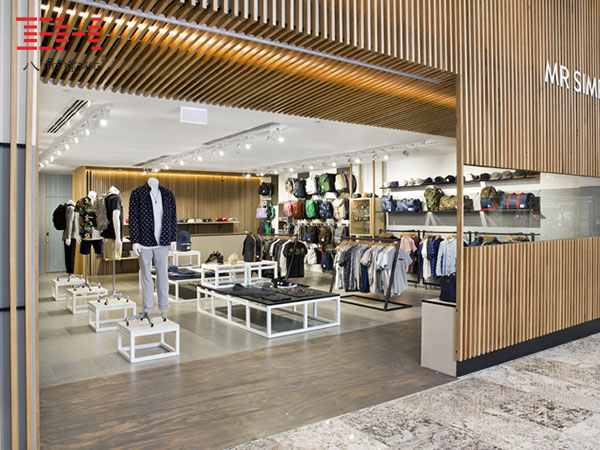 ​
The planks on the façade of Australia's Mr Simple store and the walls behind the store, as well as the walls and ceilings, use the same building materials and look like a corridor leading to the fitting room. The fitting room has a soft blue color that allows you to find some relaxation from the white of the surrounding ceiling and the gray of the walls. Mr Simple's remarkable product features require that every piece of furniture be customized so that all products and categories can be accurately and perfectly displayed. Therefore, it is equipped with a large steel table and a series of small tables to create the brand. A powerful visual marketing effect. At the same time, custom wood flooring and special wall equipment are made of steel and plywood, so that people can display and display products more flexibly.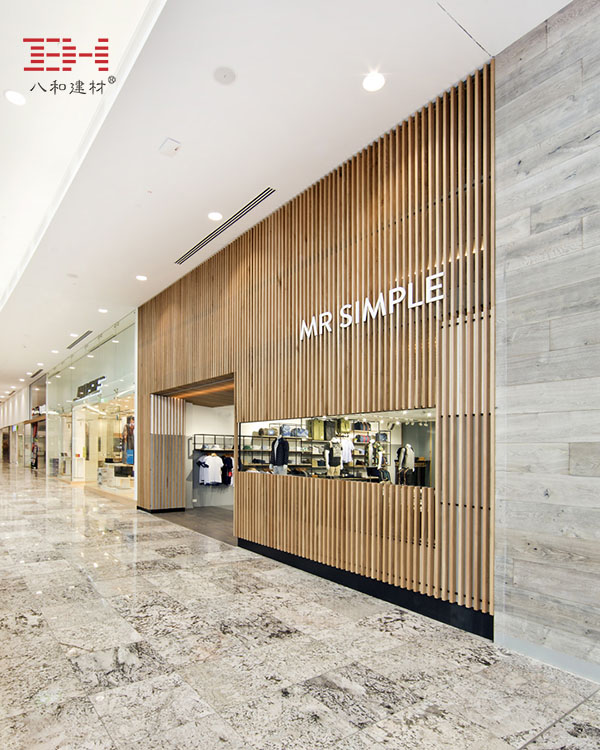 In terms of partitions and ceiling decoration, the aluminum baffle ceiling tiles products with wood grain effect can perfectly replace the wood material. The wood color aluminum baffle ceiling tiles has become the leading fashion with its realistic natural wood visual effect and three-dimensional wood grain touch effect. The pioneer of the trend has also made new contributions to protecting the green world on which we humans live. The wood color aluminum baffle ceiling tiles has good stability and the service life is not more than ten years.