Anodized Aluminum Veneer Decoration Belgium Mons Conference Center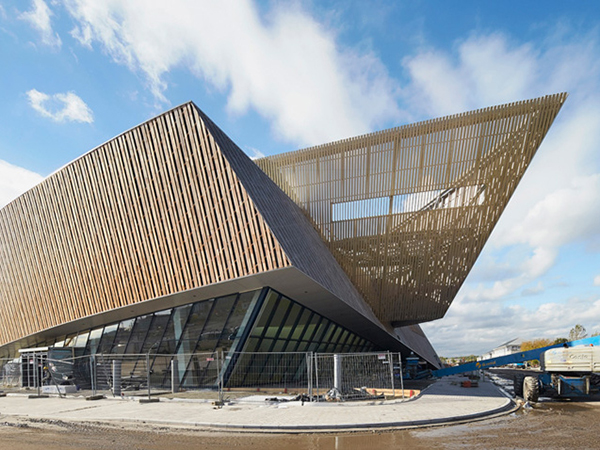 The Mons Conference Center in Belgium is located in Mons, Belgium. The conference centre is close to the French border and is a landmark building that connects the old town with the emerging city. Standing on the steel viewing platform at the top of the building, you can clearly see the beffroi tower built in the 17th century and the train station designed by Santiago Calatrava. The facade structure of the building is divided into two parts. The lower part of the facade is made of wooden strips. Through the gap of the skin, the interior space of the project is vaguely displayed. In contrast, the structure of the upper part of the façade is a vertical anodized aluminum veneer and is enclosed in accordance with the overall contour of the building.
​
The anodized aluminum veneer process is different from the ordinary painting process. It electrolyzes the conductive acidic electrolyte by electric current to oxidize the metal surface of the aluminum veneer constituting the anode, and naturally grows a thick and dense layer on the surface of the aluminum veneer. Alumina protective film, this oxide film is not an additional layer and will not peel off. The oxide film is transparent and colorless, and the microcrystalline structure is hexagonal honeycomb shape. It can use aluminum to highlight the strong metallic feeling, and evenly color the micropores to give the curtain wall a beautiful color, which greatly broadens the application horizon.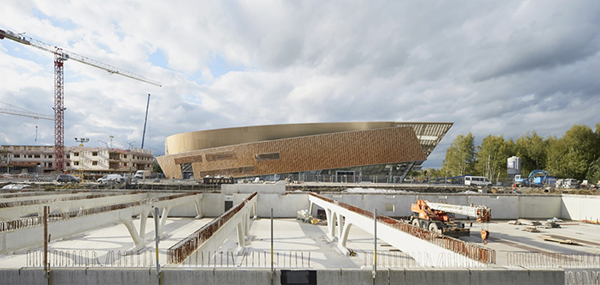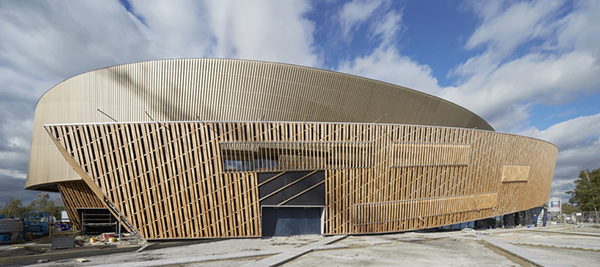 Guangdong Bahe Building Material Co., Ltd.