Application Of Aluminum Veneer At Suvarnabhumi Airport In Bangkok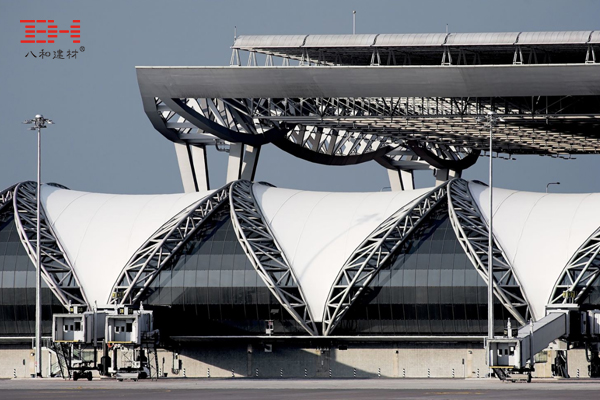 The roof structure of Suvarnabhumi Airport in Bangkok is planned to be 567 m * 210 m and consists of 8 sets of aluminum truss main beams. These main beams have a center span of 126 meters and 42 meters of cantilever at each end. The entire roof is supported by 16 framed steel columns. The building structure is created by function and the geometry of the truss beam is determined by the curved plane.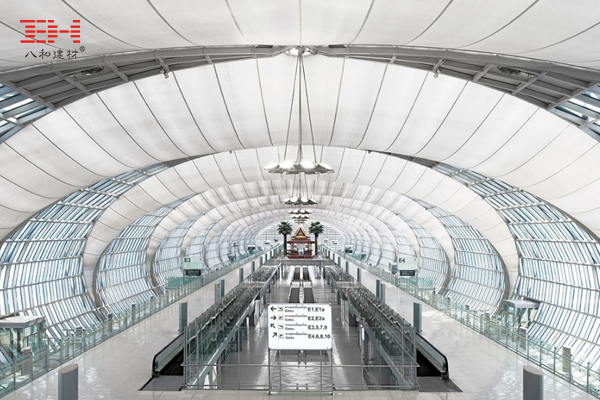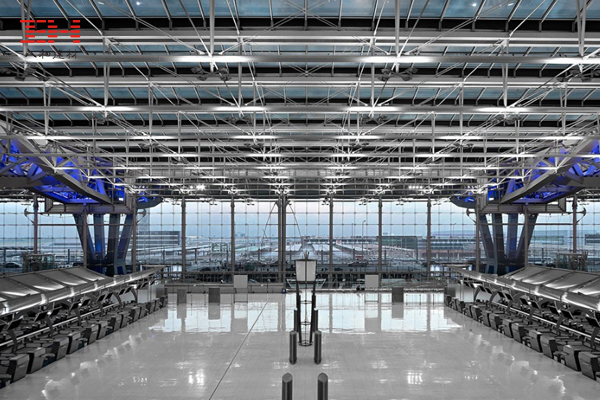 The smooth passenger building is below the center of the roof structure. The planned volume is 444 m * 111 m and consists of a 35 m high ropework wall. In order to ensure the high performance and low maintenance cost of the sunshade louver for life, the top of the roof structure is fitted with a smooth aluminum veneer. They are designed to provide shelter for the passenger terminal and still allow for indirect indirect lighting in case of direct sunlight. Because the sunshade louver has been set outside the building skin, the absorbed solar heat will be transferred to the environment through natural ventilation, forming an environmentally friendly energy-saving solution.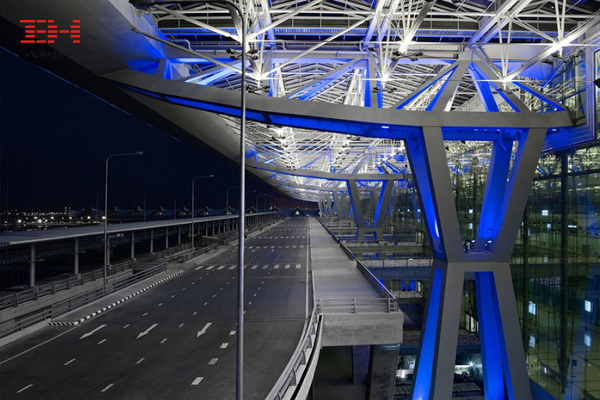 The exterior of the hall will accommodate the apron and passenger transport functions, consisting of a 5-pin arch truss, an alternating system of glass curtain walls and a translucent fabric surface, spanning 27 meters between the glass walls. The laminated glass of the glass curtain wall acts as a sunscreen coating due to the variable density ceramic frit. The roof installation is relatively dense, and it has done a good job of protecting the strong sun in Thailand, while gradually reducing it to ensure the aesthetic appearance.
Guangdong Bahe Building Material Co., Ltd.