Product Description
Aluminum baffle ceiling is one of the popular ceiling materials in recent years, it has many characteristics, including an open field of vision, ventilation, breathable, neat the crisp lines, distinct, all these reflecting its concise modern style. In addition, the installation and disassemble of aluminum baffle are very simple and convenient, gradually has become more and more popular as the main metal ceiling products in decoration market this years.
U-baffle ceiling is kind of visible curtain type ceiling. The visual angle of the house can be adjusted, and the pipes and other facilities of the building can be hidden. Additionally, it can make the light soft in the room at the same time. This kind of ceiling won't affect the sound-absorbing and isolating effect of the house, but increase the effect of exhaust and heat elimination, and won't influence the installation of fire facilities and air conditioner system.
Product Features
Light weight and height strength;
Beautiful design;
Easy installation and maintenance;
Perfect connection and minimized gaps between tiles;
Fire-proof, heat insulation, moisture proof, mould proof, sound absorbing, waterproof.
Product structure & Accessories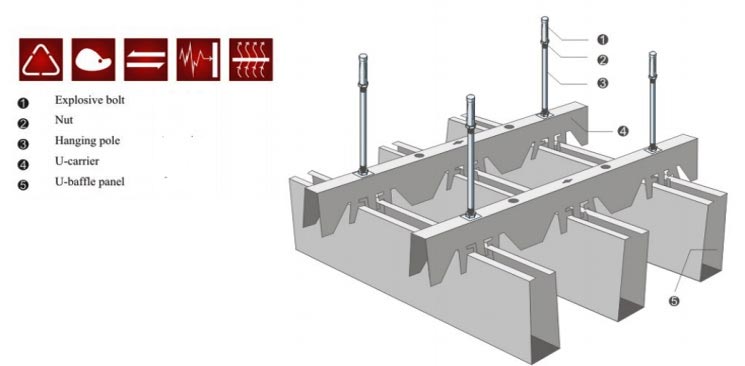 Product Specification
Model No.
Width ( mm )
Height ( mm )
Length ( mm )
BH – L50
25
50
≤ 6000
BH – L60
25
60
≤ 6000
BH – L70
25
70
≤ 6000
BH – L80
25 / 30
80
≤ 6000
BH – L100
25 / 30
100
≤ 6000
Base Material
Aluminum alloy, the grade of aluminum alloy can be selected according to the actual requirement. Besides, galvanized iron and stainless steel is also available.
Surface Treatment
powder coated ( ordinary coated, PE coated, PVDF coated ), film coated, wood grain, anodized
Product Applications: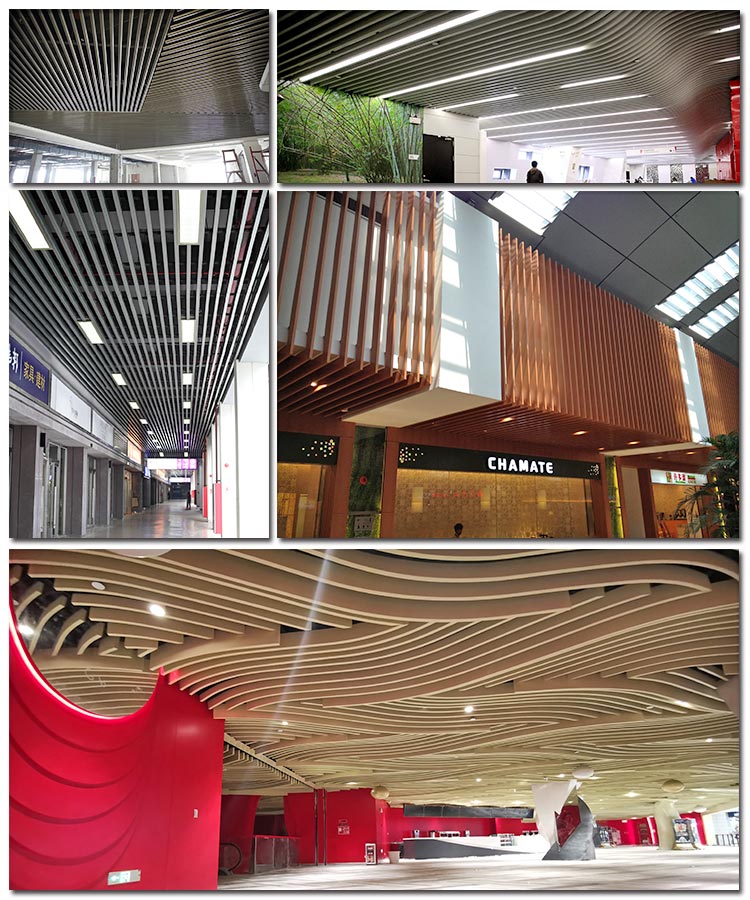 Airport terminal building;
subway stations;
banks;
exhibition centers;
office buildings;
open wide public space, etc.