Product Description
The aluminum square tube is a square aluminum profile that is pulled out through the mold. It is very directional, transparent and open, with a strong three-dimensional effect and clear and sharp lines.
The aluminum square tube is available in a variety of colors, with varying heights and different lighting effects.
Aluminum square tube can be used for exterior wall decoration. Especially for shopping malls, leisure places, exhibition halls, hotels and other building exterior wall decoration.
Product Features
Light weight and height strength;
Beautiful design;
Easy installation and maintenance;
Perfect connection and minimized gaps between tiles;
Fire-proof, heat insulation, moisture proof, mould proof, sound absorbing, waterproof.
Product structure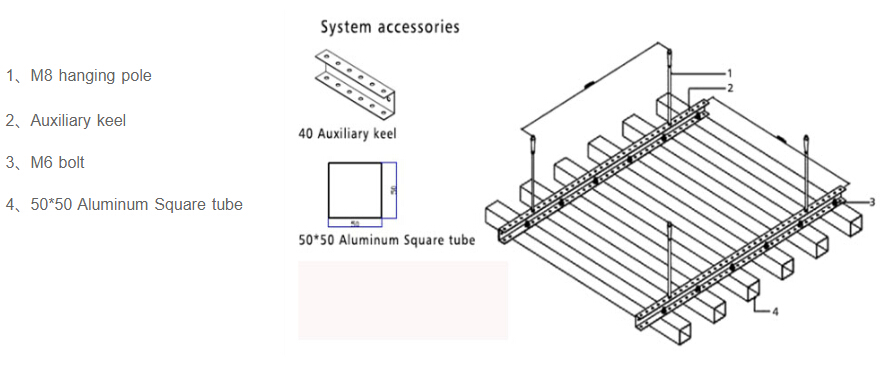 Product Specification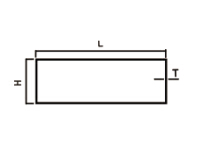 Model No.
thichness ( mm )
Height ( mm )
Length ( mm )
BH – BG80
1.0
25
80、83、86、88
BH – BG90
1.4
23
90、96.5
BH – BG100
2.5
50
100
BH – BG120
3
80
120、125
More
more
more
more
Base Material
Aluminum alloy, the grade of aluminum alloy can be selected according to the actual requirement. Besides, galvanized iron and stainless steel is also available.
Surface Treatment
powder coated ( ordinary coated, PE coated, PVDF coated ), film coated, wood grain, anodized
Product Applications:
Airport terminal building;
subway stations;
banks;
exhibition centers;
office buildings;
open wide public space, etc.