Wood Grain Profile Aluminum Ceiling And Wood Grain Aluminum Veneer Decoration Turkey Selcuk Ecza Headquarters
The shape of the Selcuk Ecza headquarters in Turkey is dynamic and the interior is spacious. The spatial scale, organization and aesthetic aspects of the project are based on the arrangement of the residential buildings, which is the traditional Istanbul waterfront mansion. The layout of the project is like a small town, and seven residential buildings are arranged side by side to form a park. Independent "residential" is interconnected by gardens, roof gardens, high and low platforms, trails or atriums. The brown façade creates a gentle wood effect that unifies the entire building.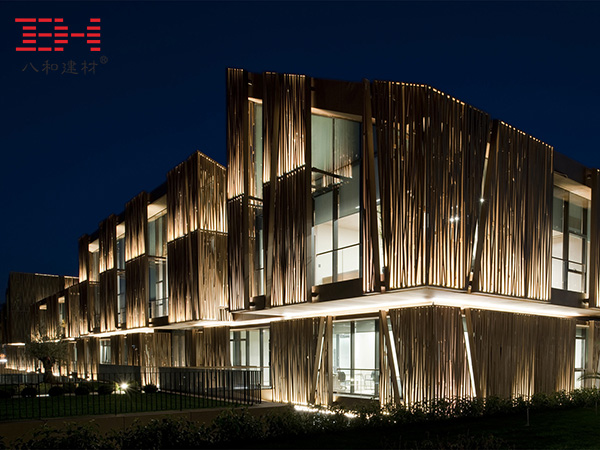 Today's building curtain wall decoration is more and more unique, especially tending to imitation wood effect. Guangdong Bahe Building Material Co., Ltd. imitation wood grain aluminum panel curtain wall decoration material, optional wood grain aluminum veneer or imitation Wood Grain Profile Aluminum Ceiling products, used in building exterior wall is unique, safe and environmentally friendly, easy to install, durable, rich in color, Wood grain aluminum veneers and wood grain aluminum squares with different wood color patterns give the decoration design more space.