Product Description
The aluminum grid ceiling use suspended accessories of baffle panel to decorate the ceiling, which is an open grid design, this design makes the ceiling with the tube of air conditioning and fire protection and other tubes and electrical maintenance is very convenient. Grid ceiling have distinct layers, strong stereoscopic impression, make the room looks like more deeper and broader space, it bid the traditional situation farewell which is difficult disassembly and easy deformation of the shortcomings of the keel. In the market is very popular among people in the industry. In addition, its open space makes people's sense of space enhanced, can be a good vision, to reduce the oppression of ceiling for people. Combined the ventilation and fire sprinkler system, so that the overall Visual effect is better.
Grid suspended ceiling system consists of the main bone and accessory bone lining vertically and horizontally, it is a suspended ceiling composed by continuous combination of grilles, can relieve the repression sense caused by closed space, so that the visual performance is continuous and smooth, well structured. A variety of ever-changing suspended ceiling can be decorated according to color, specifications, construction methods and lighting.
Product Specification:

Features for suspension ceiling grid:
Anti-tiding, shap keeping, and easy to be installed.
All components can provide a square, level and maintain integrity of systems.
System is engineered and designed fit and provide a finish to coordinate with all of ingenuity systems.
Compared with other material, Our aluminum panel ceiling has more advantages:
Durability:
Good materials and sophisticated fabrication technology ensure durability of ceilings throughout their lifespan.
Environmental protection: 
Aluminum ceiling does not contain harmful substance to environment. The aluminum alloy is recyclable and reused.
Sound absorbing: 
Sound absorption function will be increased vastly by perforated holes and non-woven fabric, which is anti-inflammable.
Beauty: 
Modern style of ceiling like the u baffle ceiling and water drop screen ceiling bring a strong sense of layers. All aluminum panel ceiling can perfectly match the light system.
Aluminum Grid Ceiling Structure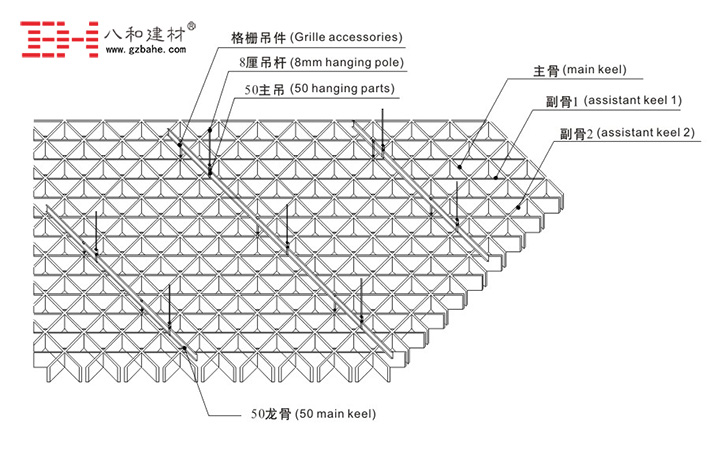 Application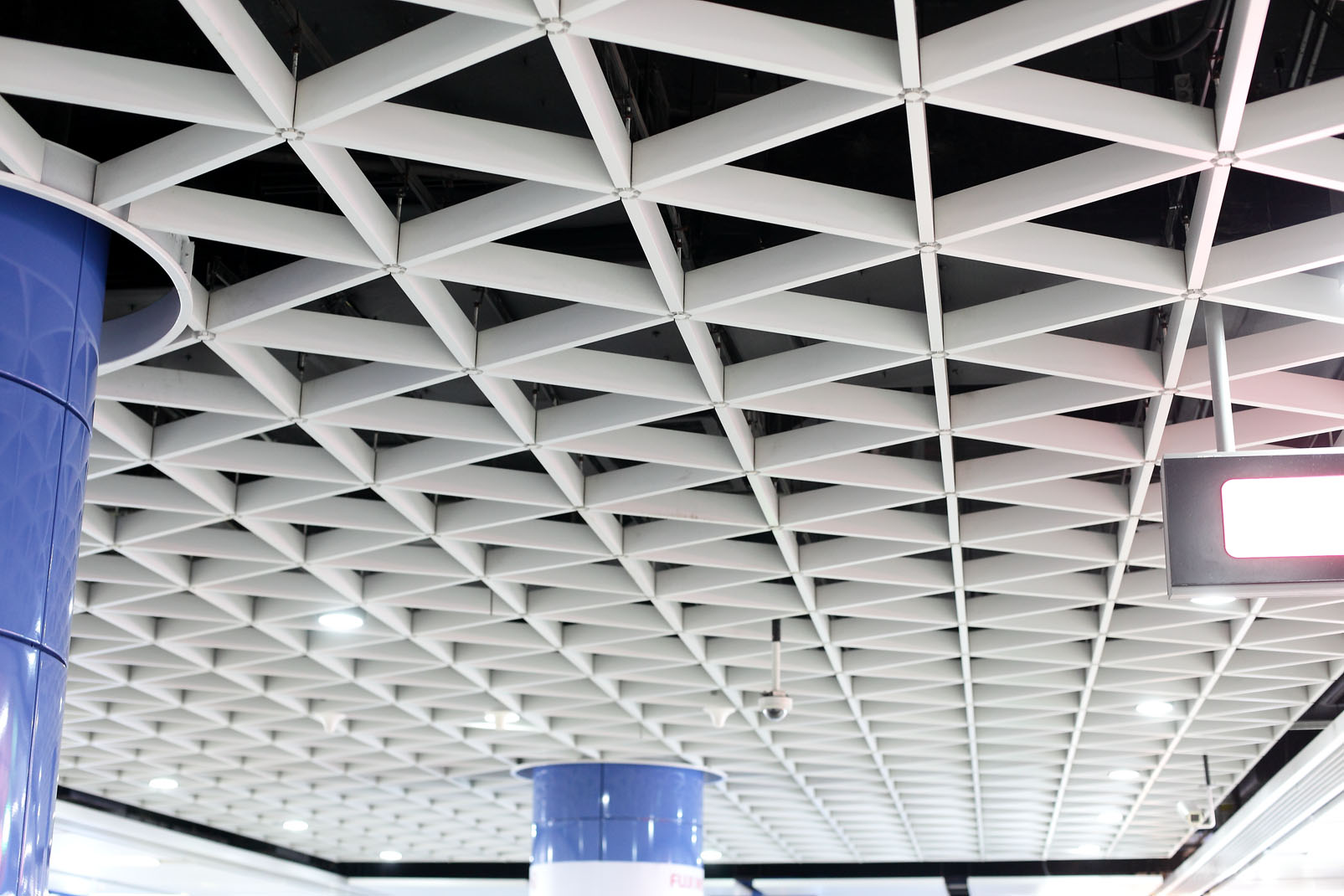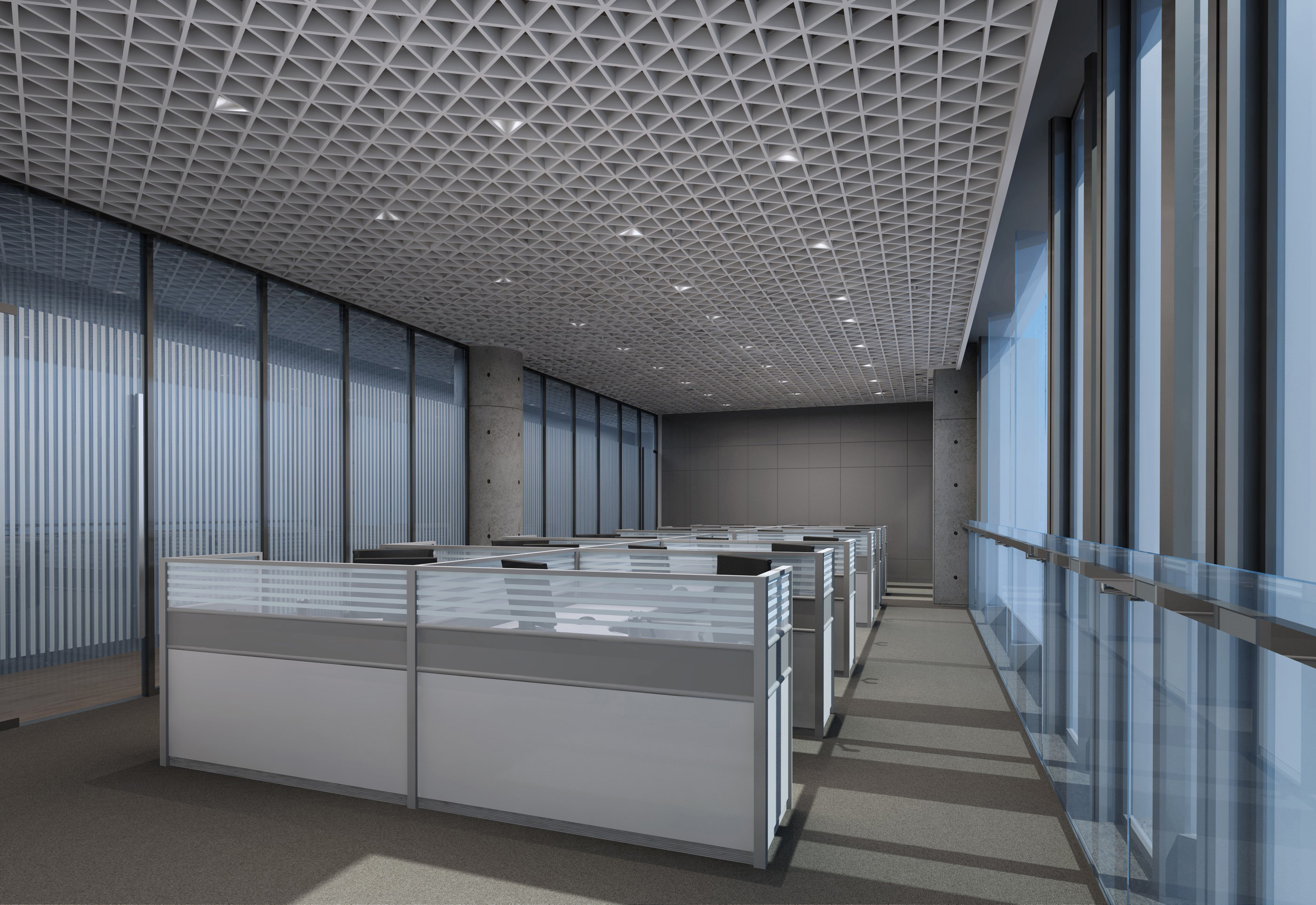 Airport terminal building;
subway stations;
banks;
exhibition centers;
office buildings;
open wide public space, etc.