Shopping Mall Escalator Aluminum Veneer Decoration AEON MALL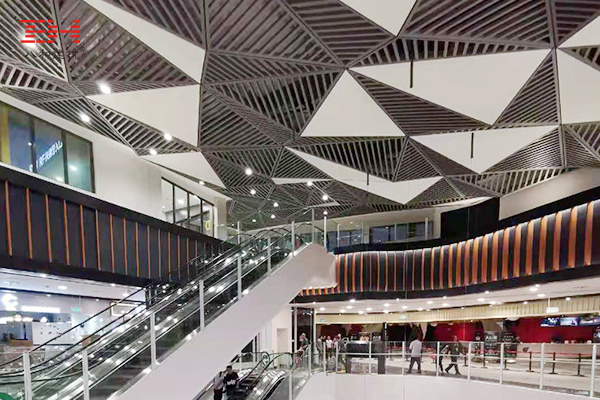 Aeon Mall Sands is a one-stop shopping mall. For shopping malls, the material selection and construction level of its interior decoration are directly related to the image of the shopping mall and its positioning in the eyes of consumers.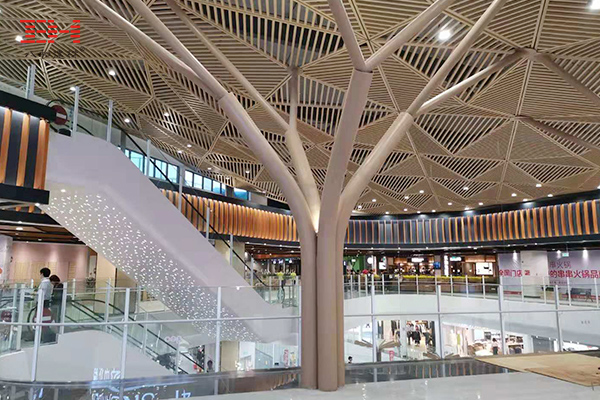 In the interior decoration of shopping malls, the curtain wall, ceiling, lobby, and aisle are usually the first places to be noticed. There is also a place decoration that is also important. Although it is usually not noticed immediately, it is found Can bring a pleasant experience to users; this location is the escalator decoration of the shopping center.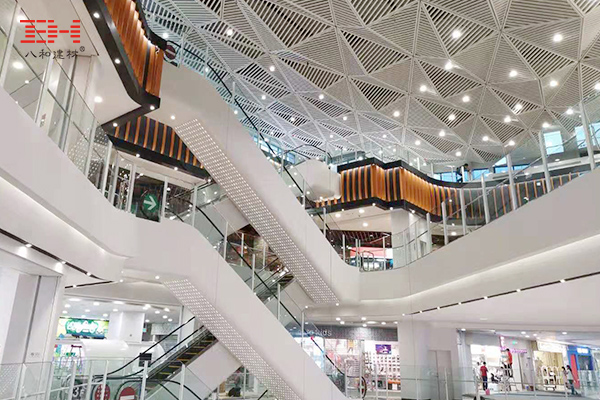 Sands AEON MALL's escalator location decoration materials use shopping mall escalator aluminum veneer. In order to echo the theme of the dream city related to "dreamland", the designer chose the aluminum veneer of the shopping mall escalator with a punching effect when decorating the position of the elevator. The regular or dense lights are exposed from the aluminum veneer skin on the bottom of the elevator, and customers who take the escalator can look up these artificial starlights with a little head up, and thus get a little surprise.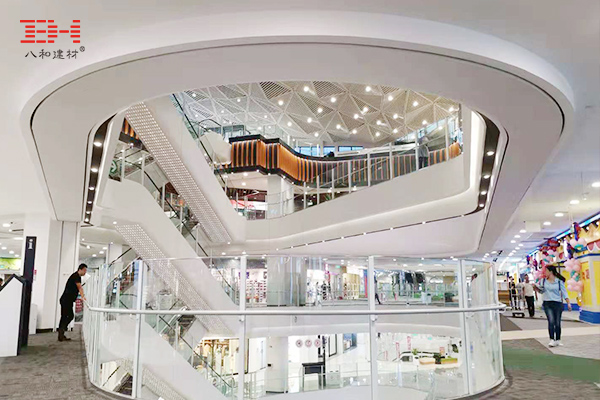 Guangdong Bahe Building Material Co., Ltd.