Ningbo Olympic Sports Center decorated with aluminum veneer and aluminum ceiling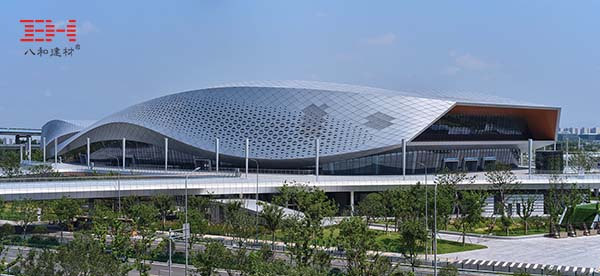 ​
Ningbo Olympic Sports Center is located in Hongtang Street, Jiangbei District, with a construction area of 18.65 square meters. The venue uses a large number of aluminum decorative elements, including aluminum veneer, aluminum ceiling, metal mesh and other products.
The theme of the venue is "sailing", the interior is made of bionic cabin keel, which echoes both inside and outside. The audience lounge uses wood grain aluminum square pass and metal mesh to form a rhythmic space of virtual reality and sequence. The auditorium wall uses gray perforated sound-absorbing aluminum wall and multifunctional lighting.
The wall of the swimming pool competition hall is made of gray perforated sound-absorbing aluminum plate, which has a good sound-absorbing effect. The ceiling uses aluminum round-through suspended ceiling to shield the top electromechanical structure, and the streamlined lines arranged in sequence echo the shape of the building skin. The walls and ceilings of the audience lounge are made of aluminum square passes that are easy to repair and construct, and the overall effect is simple, lively and fresh.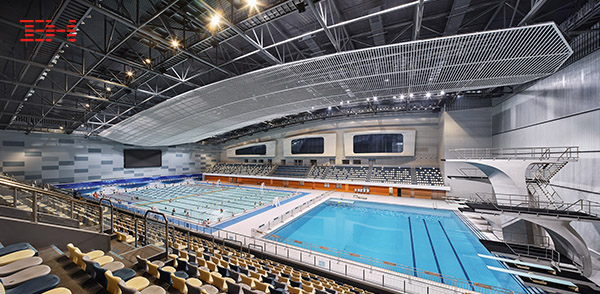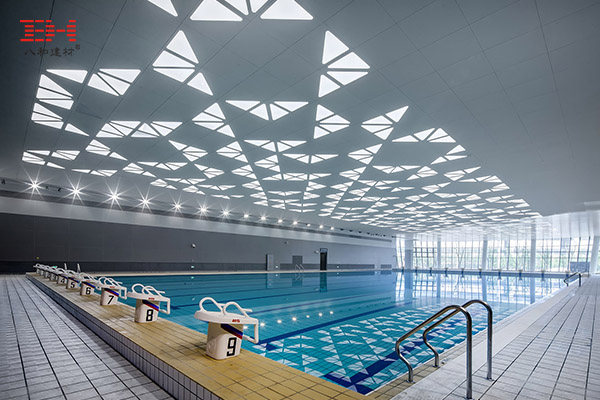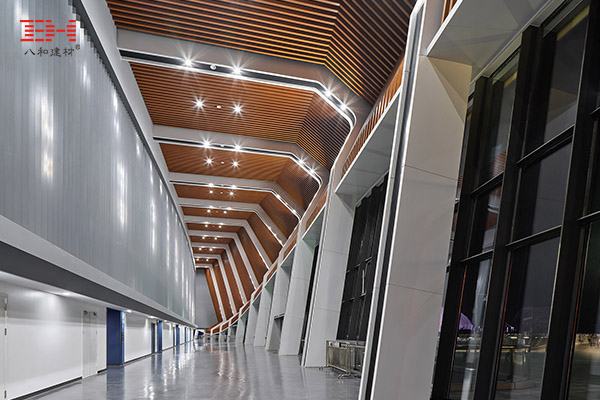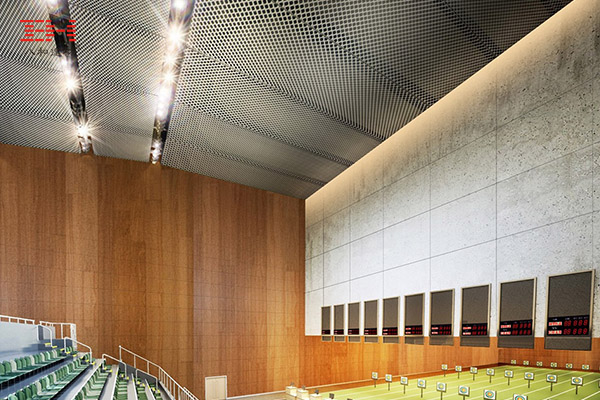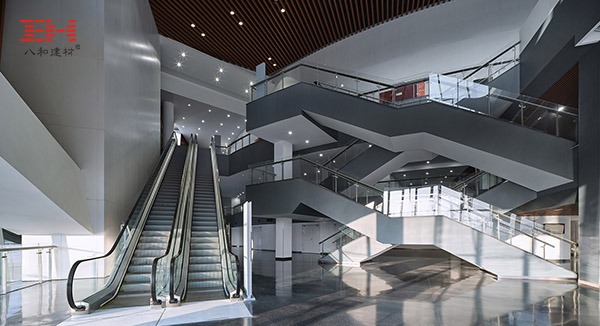 Guangdong Bahe Building Material Co., Ltd.