Product Description
G Shaped Aluminum Linear Ceiling Tiles are available in rectangular and square shapes. The one-way parallel keel hook-and-hook structure, the splicing between the board and the board is arranged in a sequence by hooking the keel, and the unique hook design of the board edge can well control the mobility between the board and the board.
Product Features:
Seamless splicing: a groove is formed between the plate and the plate to offset the hidden defects such as deformation and depression of the plate surface, so that the joint between the ceilings is more perfect, and the sky and the sky are the same, and the space is highlighted. Three-dimensional.
Product Specification
| | |
| --- | --- |
| Material | Aluminum alloy 1100/3003/3105 |
| Surface treatment | Powder Spray Coating; PE (Polyester) Spray Coating; PVDF (Fluorocarbon) Spray Coating; Wooden Color Painted; Stone Color Painted; Oil Paint |
| Painting | KCC, PPG, Akzon Nobel, Becker, etc |
| Color | Solid color, Metallic Color, Wooden/Stone Color, etc |
| Size/Design | Any size and design are available, base on your drawings |
| Certificates | SGS,ISO 9001:2000,CE, etc |
| PillarBe used for | Ceiling , Curtain project |
| MOQ | 100 square meters |
| Delivery time | about 7~10 days, depends on the panel drawings and quantity |
| Payment Term | T/T, L/C , Western Union and so on. |
| Features | Light weight, fine rigidity, high strength; good weather and corrosion resistance; fine processing technology. may weld strongly , can be made to flat shape, are shape and sphere shape etc; wide optional color , good decoration effect; super pollution resistance , easy to clean and quick to fit and can be recycled, good for protecting environment. |
 Structure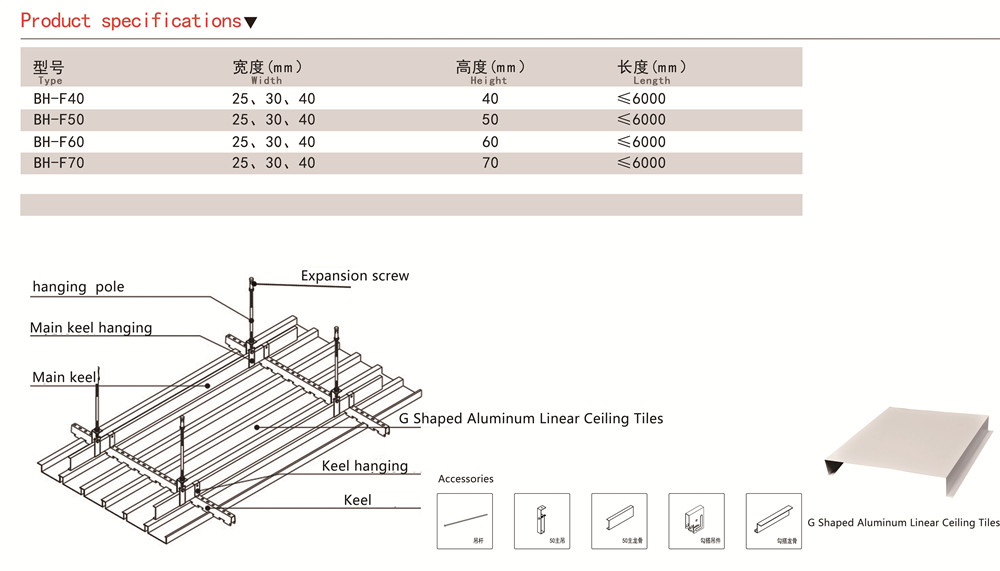 Applications
It can be used for architectural decoration of airports, stations, stadiums, gas stations, office buildings, trade malls, etc.