Exterior Aluminum Veneer Decoration Shanghai Hongkou SOHO
​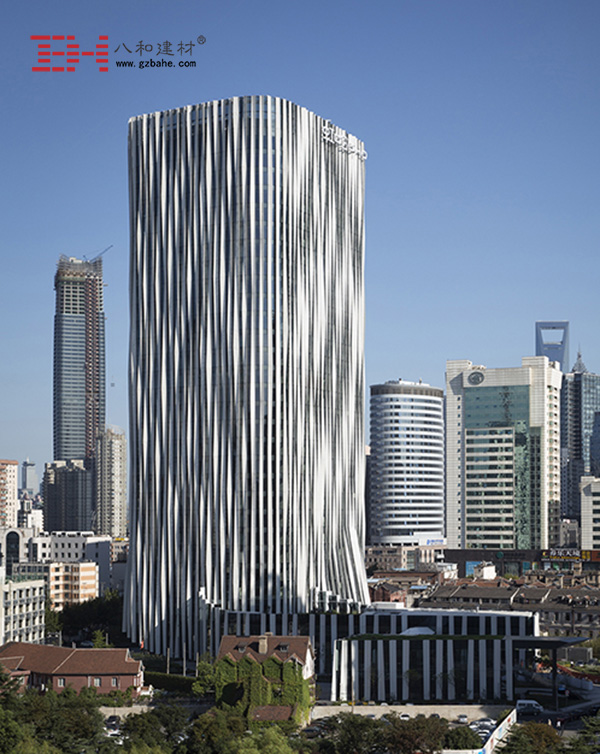 The Shanghai Hongkou SOHO building's façade is designed with a pleated partition of 18mm wide strip-shaped exterior aluminum veneer, similar in shape to the woven lace on the woman's skirt. The pleats will have different effects when the sun is shining at different angles, strengths and colors of the day.
The interior decoration of the public space of the building is like the skin of the creature. The use of the interior stone material and the strip-shaped exterior wall aluminum veneer creates a completely different atmosphere from the traditional "hard" building.
Shanghai Hongkou SOHO is surrounded by a number of staggered high-rise office buildings and commercial podiums, which cleverly form a small square in the building. The outdoor pedestrian street running through the east and west of the project extends to the Bund. There are various public leisure spaces along the street, creating a lively and commercial pedestrian street. Inspired by the long and narrow "Liu Nong", Xingluo's street network and vertical stone building, strolling on the Bund SOHO, you can savor the deep understanding and inheritance of traditional culture and historical architecture, and also clearly feel Open and inclusive of a futuristic and forward-looking "international street".