Dear Ginza Building – Art Exterior Stenciled Aluminum Veneer For A Gorgeous Look
"Dear Ginza" building, with an artistic exterior stenciled aluminum veneer for a gorgeous look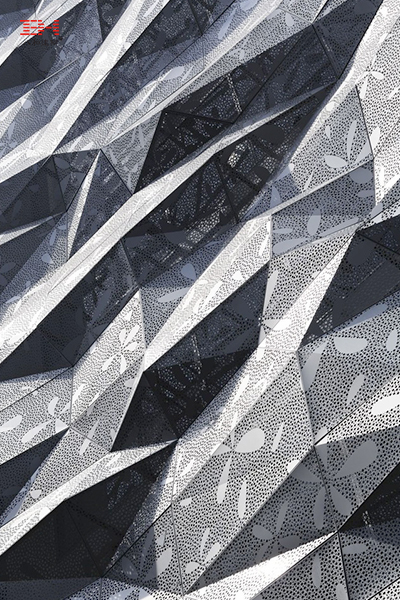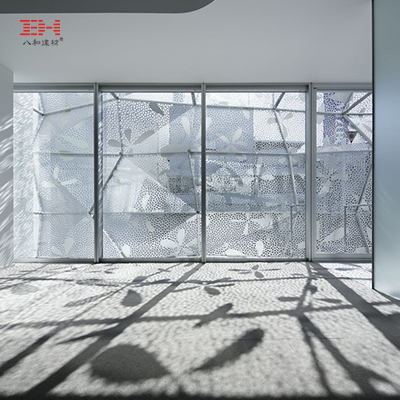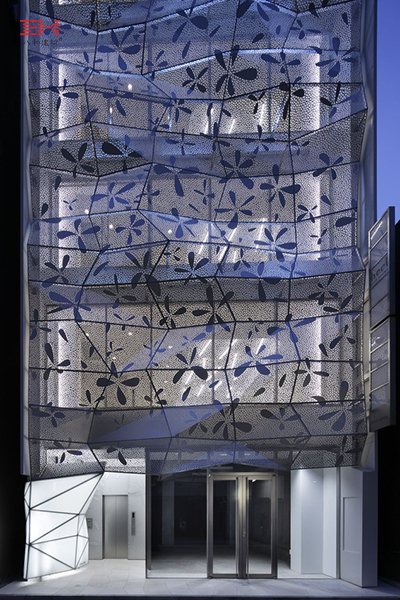 The "Dear Ginza" building is located on 1-chome Gaslight Street in Ginza. The atmosphere is quite different from the gorgeous Central Street, an empty street that is usually seen on the back of a large building on the street. The client hopes that the building will become a gorgeous presence, so the designer wants to give passers-by a "slight strangeness" and attract them into the building.
The building features a two-layered skin structure consisting of a glass curtain wall and an art exterior stenciled aluminum veneer. The façade becomes part of the interior and avoids the need for window treatments such as curtains or blinds. By using a double skin, the burden of air conditioning load and glass cleaning is also reduced. Through computational design, individual art exterior stenciled aluminum veneers have different angles and shapes, but all conform to a standard size, giving them outstanding material yield. The color LED ceiling lights are installed in the double skin, allowing the passing pedestrians to experience different atmospheres depending on the season.
Guangdong Bahe Building Material Co., Ltd.