Curtain Wall Aluminum Veneer To Create Giant Louver Effect In Tianjin New City Center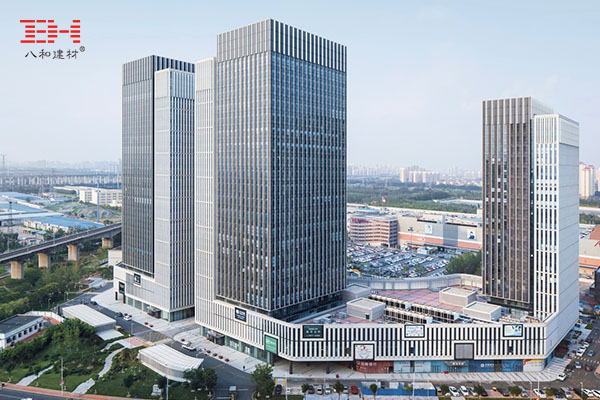 The main body of Tianjin New City Center consists of 4 independent high-rise office buildings with commercial group space below the office building; internal structure, office building and commercial podium are independent of each other, and the exterior appearance is composed of office building and commercial group room With the whole of an organism, the entire building complex looks simple and atmospheric.
The appearance of the Tianjin New City Center is mainly made of glass and curtain wall aluminum veneer: the glass curtain wall and curtain wall aluminum veneer are neatly arranged at a certain ratio, forming a huge shutter effect. The aluminum veneer of the curtain wall can effectively isolate the sunlight, and the glass can make the sunlight shine into the building from the staggered interval. The reasonable use of the two makes the building find a good balance between temperature and lighting. At the same time, the light texture of the glass is matched with the thickness of the aluminum veneer, which makes the appearance of the building have a virtual and real contrast, neat and unified effect.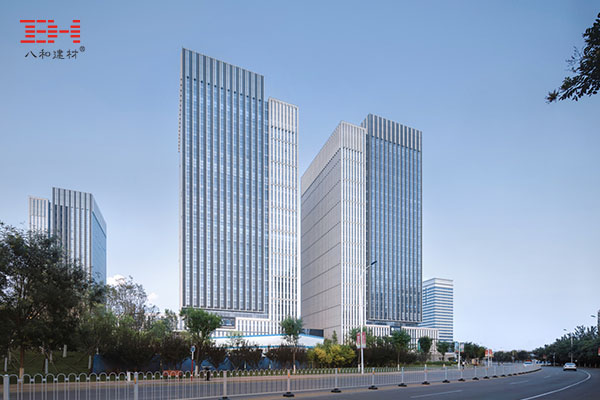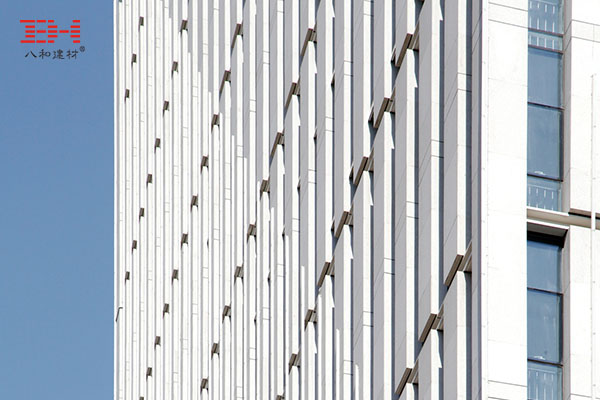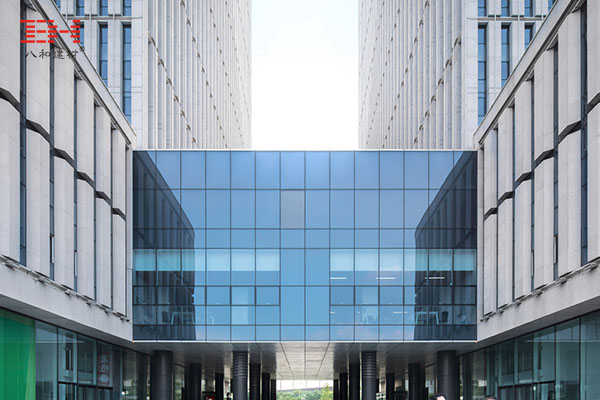 Guangdong Bahe Building Material Co., Ltd.