Aluminum Square Tube To Create A Kindergarten Appearance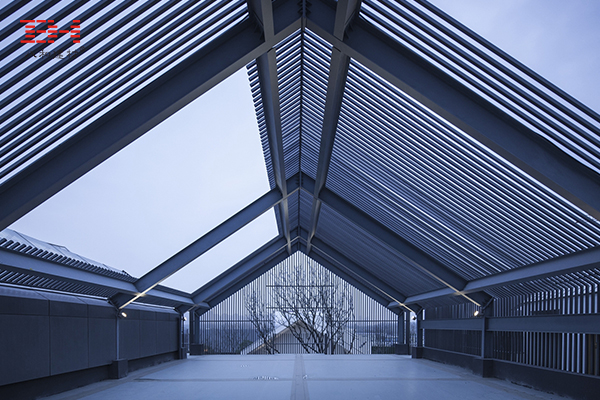 The project is an educational supporting building for the Vanke Group in the new residential area of Hefei New Station. The project planning and design includes a pocket park, a group of 15 kindergartens and a combination of cultural and sports support buildings. Among them, the most striking marker is the kindergarten itself.
The designer hopes that the building will truly reflect the user's perception of the most primitive architectural concept of the "house". The designer extracts the architectural language features in the children's eyes from the children's paintings: the slope top body interface is simple and easy to clarify, and the doors and windows of different sizes are clear and colorful. They define the courtyard space with seven lively living units, and live around a unique and unique music classroom and tree house-like game space.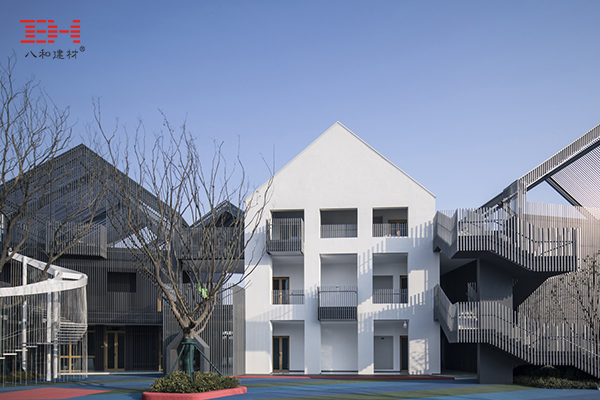 In order to make the kindergarten present a simple and simple image, the choice of materials should be as clean and tidy as possible. The exterior of the exterior wall is made of white and gray texture paint, and the details of the construction process are seamless, which makes the small house block more integrated. The contrast of gray color brings visual impact, and the color itself echoes the virtual and real contrast of the body block. Zhang Chi has a rhythm.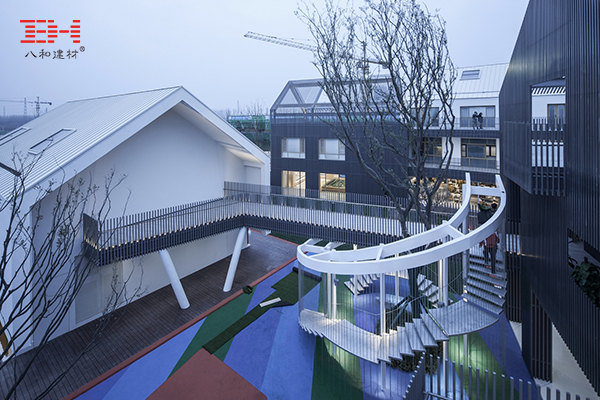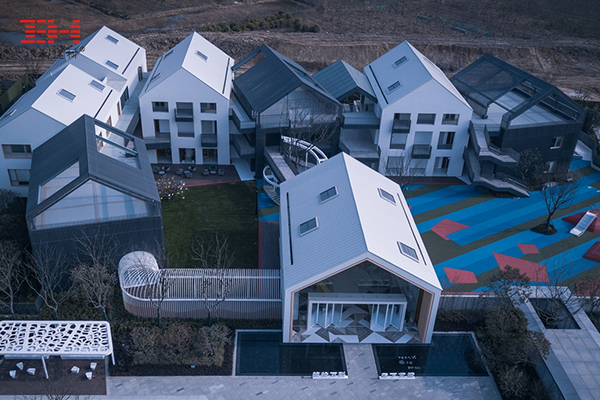 The material texture is also contrasted. The aluminum square tube is covered on the bottom of the gray house. Just like a pencil drawing, a delicate light color is cast on the gray house, which makes the building more delicate and three-dimensional, with a metallic texture. novel. The design of the railing and the parapet wall is integrated, and the gray aluminum square tube is also used, which shows a pure and clean appearance on the façade form.
​
Guangdong Bahe Building Material Co., Ltd.